How Does the Upcoming Ford F-250 Super Duty Compare to the Competition?
Are you in the market for a new truck that can provide you with the power and rugged ability to turn even the toughest of jobs into a thing of ease? While there are many trucks out there, but none are quite equipped the same way the new 2017 Ford F-250 Super Duty is. With a completely redesigned build from top to bottom, the F-250 Super Duty has implemented revolutionary design features to provide you with a uniquely powerful and rugged vehicle that the competition from Chevrolet and Ram can't stack up against.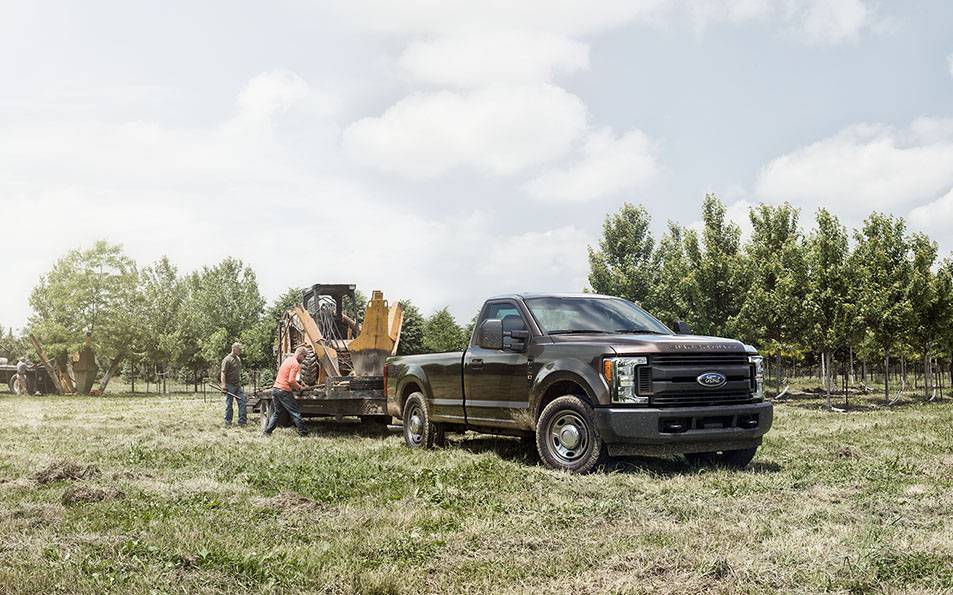 The new 2017 F-250 Super Duty is the only Heavy-Duty pickup with a high strength military-grade aluminum-alloy body. Both the Chevrolet Silverado and Ram 2500 Heavy Duty don't offer the same lightweight material or performance that comes along with a lighter build. With a lighter body construction, the F-250 Super Duty reinvests the weight that they slashed off the body into the frame to provide truck enthusiasts with the support, power, and rugged ability that they want most. The 2017 Super Duty is the first with a fully boxed, high-strength steel frame, making it 24 times stiffer than its predecessor, and anyone who knows trucks knows that stiffer equals stronger. With 10 cross members and through-welded construction gives the F-250 Super Duty the best towing power, payload and the best handling of any Super Duty ever.